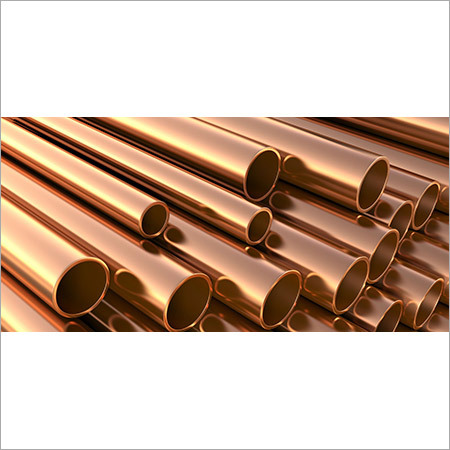 Copper Pipes
Price And Quantity
Product Specifications
Product Description
Available in different length, thickness and diameter based options, Copper Pipes are used as integral parts of air conditioner and water supplying lines. Copper is known for its excellent malleability level. These pipes are ductile and these show praiseworthy thermal conduction rate. These metal pipes are preferred over their galvanized steel made counterparts for their better corrosion resistance properties, higher break and leak resistance performance. These are considered as better than plastic pipes for their Eco friendly quality. Moreover, production of plastic pipes causes large emission. On the other hand, pipes containing copper does not cause environmental pollution. We are a manufacturer and exporter of best grade Copper Pipes.
Features of Copper Pipes
Pipes made of copper are known for their non toxic content.
Due to their non absorbent nature, pipes made of copper do not cause contamination.
Low maintenance cost, low installation charge
These have high strength and these are extremely durable.